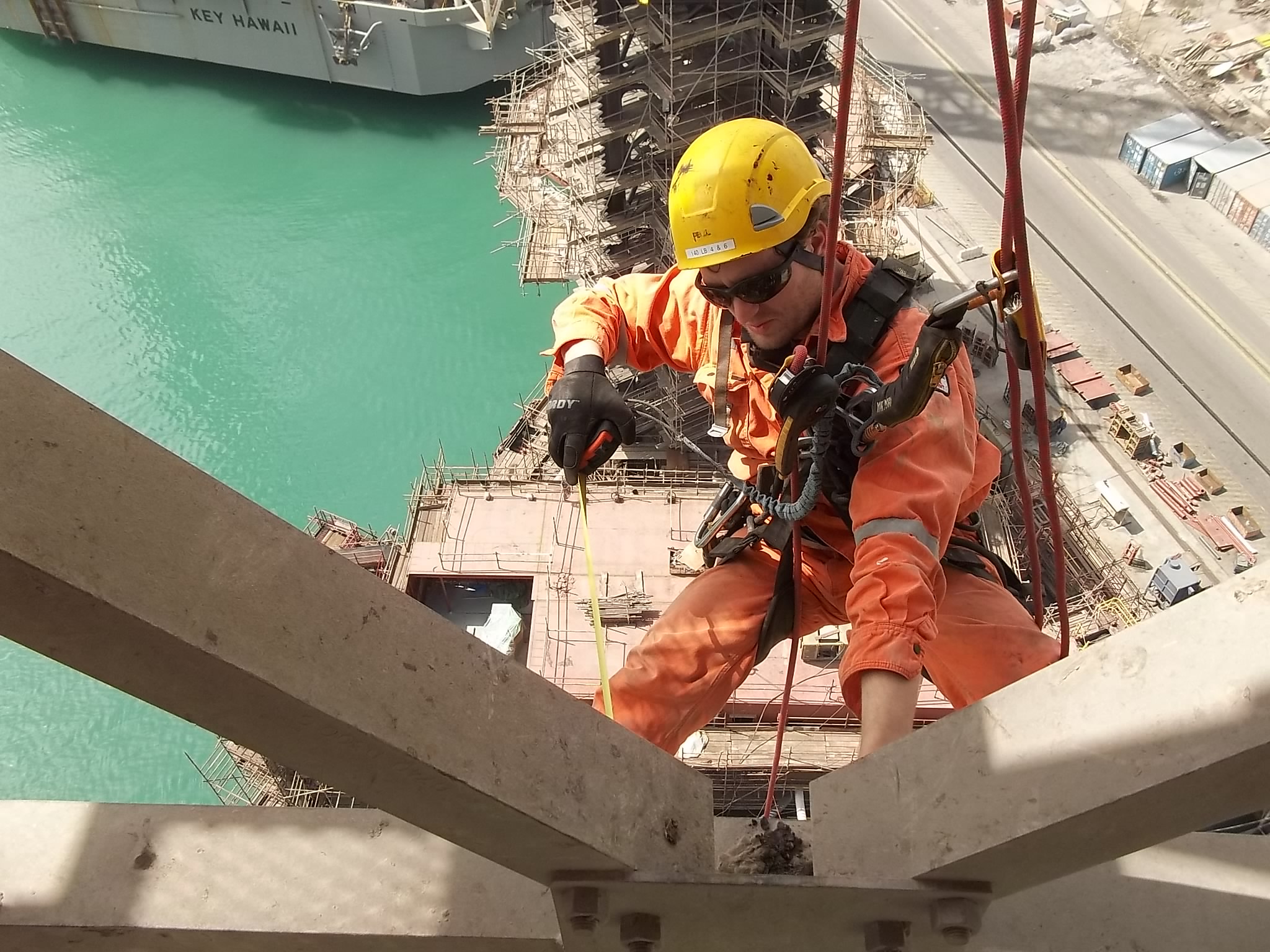 LOADMASTER'S FIELD SERVICE DEPARTMENT is the glue that holds it all together providing worldwide coverage for a wide variety of construction projects. Our field construction technicians and derrick builders are experienced in damage survey, repairs, field inspections, assembly, disassembly, and commissioning of large offshore, onshore, and piping systems. In addition, we also offer project management services for large scale capital projects.
Inspection Services
World Wide coverage for construction projects

Heavy steel, light steel, and piping field assemblies, repairs, and dis-assembliesInspection Technicians experienced in all aspects of assemblies, repairs and disassembly.

Rope Access at height capabilities and certificationInspectors are frequently dispatched around the world for inspections and surveys.

Complete turn key operations for assembly, commissioning and testingInspectors are trained to operate within AWS D1.1, ASME B31.3, AISC, RCSC, OSHA, and Coast Guard codes and regulations.
Inspectors utilizing rope access and other safe means of accessing difficult to reach locations.

Loadmaster has a reporting process that has been refined thought out years of experience and provides clear and direct action plans on any and all inspection findings. All findings are reviewed and signed off on by experienced engineers before dispatching reports.
Areas of expertise
API 4G Inspections
API 8B Inspections
Structural Surveys
Bolt Tensioning / Torqueing
Piping Inspections
Rope Access
DROPS Inspections
Welding Inspections
Failure Analysis
PRoject Support
Equipment Installation and Removal

Rig Building Services

General Fabrication

ASME Vessel Survey / Repairs

SPS / UWILD

Crown Mounted Compensator (CMC) Inspection & Overhaul

API 8C Refurbishment and Overhaul (Crown Clusters, Deadline Anchors & Traveling Blocks)

Platform Decommissioning / Recommissioning

Upgrade Surveys

DROPS / Dropped Object Inspection Surveys
Derrick / Mast / Substructure

API RP 4G Category III & Category IV Inspections, Repair & Overhaul

Heavy Lift Plans and Execution

Annual Derrick Bolt Tension Check with Bolt Map

Derrick / Crown / Track Alignment

HP Piping Survey / Repairs

Top Drive / Dolly Track Removal and Installation

Down String and String Up Operations

Hose Registry and Replacement

Fluid Contamination Inspections